Are you looking for a contractor to remodel your kitchen? Or are you looking for someone to help design and expand your house? Then, you are at the right place.
Many individuals may seek contractors on the Internet. But it is advisable to ask people around you to recommend home improvement contractors. But when it comes to hiring one, you should look at some factors. This will help you in making the right decision. In this article, we have incorporated all the factors together and made this ultimate guide to hiring home improvement contractors. Here, we will provide insightful tips and key considerations to help you make decisions. So, you will be able to easily select a contractor who aligns with your goals and turns your dreams into reality.
Steps to Follow Before Starting a Home Improvement Project
Choose a design: Consider the precise design you desire. You may consult an architect or interior designer if required. Also, you need to set a budget.
Choose materials wisely: Consider the materials you intend to use for the design. Visit home improvement stores, read periodicals with unique house ideas, and research what is best for your home. You can also speak with others who have made similar modifications.
Give the contractors a clear notion: You may create a detailed document about the specifications you want in the project. You can also create a floor plan for potential contractors that details the planned project scope. Using a similar design description among all bidders promotes an in-depth and certain bidding process.
Research before hiring: Consider contacting a respected construction industry group for advice throughout the home improvement process. They will also help you with contractor selection. Their knowledge and experience may be quite beneficial in handling the situation.
Steps to Follow Before Hiring a Contractor
Interview first: Shortlist the names of contractors and interview them before making any decision.
Check the registration and license status: Check the licensing and registration status of the contractor or subcontractor you want to hire. Also, you may request evidence of insurance and, if applicable. On advertisements, contracts, and licenses, registered contractors show a six-digit registration number. Validate the registration with their provided identity card. You may lack legal protection if not registered. Certain specialists, small task contractors, and certain services are exceptions.
Verify the references: Verify each contractor's references. Also, you should ask for a documented list of the contractor's three most recent projects. Try talking to the other homeowners who have used the contractor. They can tell you about their experiences. So you can see if they have had any issues.
Check for Communication and Compatibility: Remember that effective communication is necessary for a successful home improvement project. You should be able to easily communicate with the contractor and that they understand your vision. Choosing a contractor who listens to your ideas and offers suggestions according to that will be best for you.
Learn about the insurance: Find out if the contractor has proper liability insurance as well as workers' compensation insurance.
Check for complaints: Try to see if any complaints have been filed concerning the contractor or if any punishment has been taken.
Things to Remember Before Signing the Contract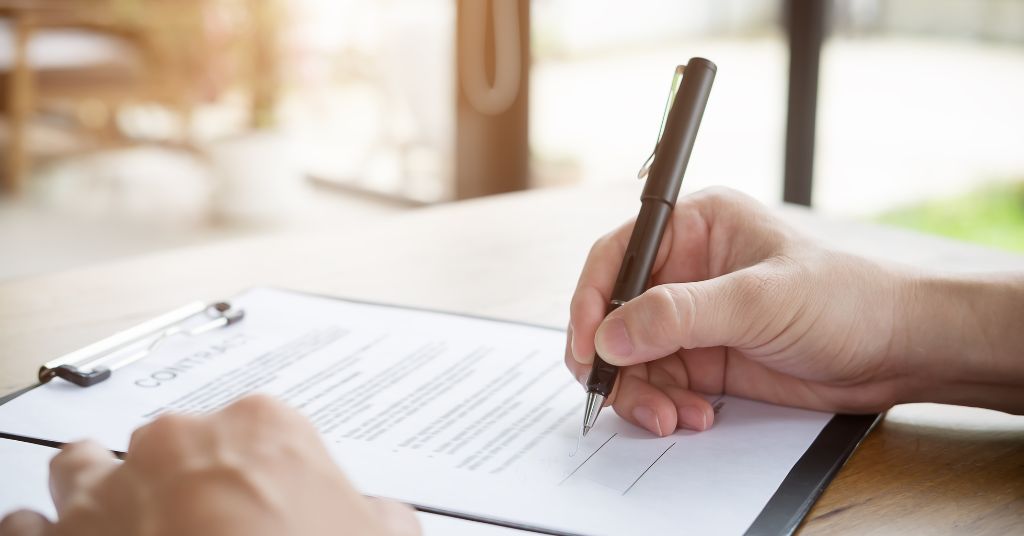 Ask for a detailed contract: If your project is small, even then, you should get a detailed contract. It will safeguard you and assist you in understanding the extent of the project and the cost. In your agreement, you should specify the breakdown of expenses. Also, include the project timeline and when payments are due.
Check the building permit: Make certain that your registered contractor receives a building permit. After application and approval, building departments are obliged to grant construction permits. The permission card must be displayed at the project site until it is completed. You may not be entitled to reimbursement from the Guaranty Fund if you apply for permission. According to the Home Improvement Contractor Act, it is the registered HIC's obligation to secure all relevant permissions. If a contractor is hesitant to apply for a construction permit on your behalf, this might be a sign that the contractor is not registered.
Research before taking a loan: Contractors are not permitted to give you money if you take out a loan. They also cannot be affiliated with any lending institution if the loan is backed by a mortgage on your property. Similarly, a contractor cannot provide you credit through a specific lender. You have the right to select any lender willing to negotiate your loan. Get a pricing estimate from the contractor for the work that needs to be done. Then, you may research and find your best financing option.
Trust Your Instincts: Ultimately, trust your instincts before signing the contract. Choose a contractor who not only possesses the necessary skills but also makes you feel comfortable. These people will be best for executing your vision.
Further Reading: Renovating on a Budget: 5 Affordable Home Improvement Ideas for Brooklyn Homes
End Words
Nowadays, everyone wants their home to look beautiful. That's why hiring the right home improvement contractor is essential. This guide compiles essential factors and expert advice to empower your decision-making process. Apart from all the advice and tips, remember to always trust your instincts. The right contractor will resonate with your comfort along with possessing the necessary. With this guide's wisdom, we hope that your home improvement journey will be a successful and fulfilling transformation.
FAQ
Q: How Can I Find the Right Contractor for My Home Improvement Project?
Ans: You can start by seeking recommendations from trusted sources. Also, research online platforms and review websites to compile a list of potential contractors.
Q: Why is Communication Important When Hiring a Contractor?
Ans: Effective communication ensures that the contractor understands your vision. Understanding will help them execute the task accurately. This will lead to a successful home improvement project.
Q: What Should I Include in the Contract With the Chosen Contractor?
Ans: A detailed contract should outline the project scope, materials, costs, payment schedules, and project timeline to avoid misunderstandings later.
Q: Is It Necessary to Check a Contractor's References?
Ans: Yes, verifying references allows you to learn about the contractor's past work, reliability, and the experiences of previous clients.
Q: What if a Contractor is Hesitant to Obtain a Building Permit?
Ans: A contractor's willingness to secure a building permit showcases their commitment to compliance and professionalism; hesitation might indicate a red flag.